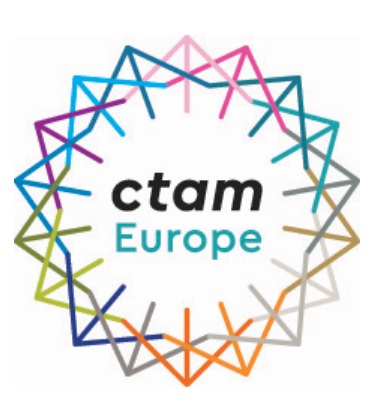 LIVE Symposium: Disrupted Content: AVOD, FAST & The Metaverse
CTAM Europe 2023 Symposium:
 Fora Space, Soho, London. 
Thursday 26th January 2023 – an afternoon event.
Two top level panel discussions & a One-to-one with an Inspirational industry leader. 
 The CTAM Europe Annual Symposium returns to London's vibrant Soho to showcase the important innovations in the worlds of Streaming; Fast TV; Content Distribution, The Metaverse, Audience Analytics and Algorithms. The Symposium provides an opportunity to discover and share key learnings from those who are defining the future of content creation, distribution and consumption.
Learn about the kinds of partnerships between content creators, owners and distributors that will transform the consumer experience.
Discover how content producers and service providers are revolutionizing their business models.
Learn how streamers and media platforms are creating and retaining loyal customers through delivering best-in-class curation and discovery.
Understand the potential for content in the Metaverse and how you can leverage that younger audience who we hear every day aren't watching traditional content on a conventional television set
The popular CTAME Symposium is back early 2023 with a line up you will not want to miss!
Join us to hear from leading brands including:
META
BBC Studios
Paramount
Fremantle
Amagi
Omdia
This year's Symposium is the perfect opportunity for you to broaden your insights and help develop your strategic plans for you and the company you work for.
Over 180 Execs from organisations, such as AMC Networks International, Liberty Global, Paramount, Warner Bros. Discovery, Samsung, Disney+, Roku and Vodafone (amongst others) registered for our last Symposium – including Board Level/C Suite, VPs, SVPs, MDs, Brand Strategists; Business Development Executives, and more.
You'll be in good company!
We will be taking a closer look at whether Google looks set to become the latest streaming platform operator to get into the FAST game and what challenges this presents to entrenched brands. Why Streaming video providers are increasingly turning to advertising to boost their revenues. However, the key challenge remains: how can you engage customers and deliver value from successful advertising? What opportunities does the metaverse hold for your organisation? The metaverse space is likely to be populated by content and experiences created and owned by an incredibly wide range of contributors are you ready to take advantage of this…?
CTAME Symposium 2023 agenda is now live and offers you content with opportunities, expert advice and knowledge to help you develop successful and profitable strategies for a new media paradigm.
Take this opportunity to form new connections, discuss current in housing and outsourcing trends in content and learn from each other.  There will be plenty of opportunities for in-person networking, and then we'll "wine down" at the end with a drink or two.
Register today and join us in London on January 26th.
Register HERE 
#CTAME #CTAMEurope