CTAM Europe's Board of Directors provides vast leadership & industry experience to the organisation.
Without their ongoing support and strategic guidance CTAM Europe would not be where it is today. Please meet our Board of Directors:
Louise joined AMC Networks International UK's (formerly Chello Zone) affiliate sales department in 2003 and is currently responsible for overseeing and managing channel sales and channel development for a large portfolio of AMCNI channel brands across Middle East, Africa, Poland, Israel and Turkey.
Prior to AMCNI, Louise spent seven years at Travel Channel as Head of Affiliate Sales and Marketing, joining the company at its launch in 1994. She also enjoyed a marketing career within The Economist's Intelligence Unit.
Louise graduated from the University of London with a degree in Economics and Politics, and also achieved a CIM diploma in Marketing.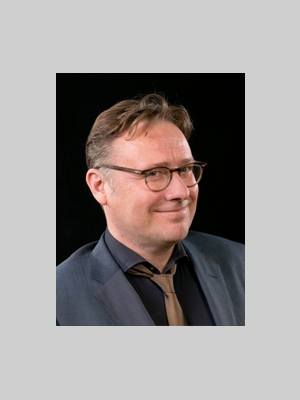 Lukas Kernell has been working with Liberty Global since 2003. As Vice President of Content, Lukas is responsible for maintaining LG's relationships with its content partners. During his tenure with LG, Lukas has also fulfilled various roles at Chello Media, LG's former content and broadcast services division.
Prior to joining LG he has been employed by Stokvis-Niehe Producties, a subsidiary of Endemol, overseeing its initiatives in the new media space. At RTL, the largest commercial broadcaster in The Netherlands, Lukas was responsible for Business Development at iMedia, the "new media" unit of RTL. As General Counsel and VP Business Development at @Home Benelux, Lukas was instrumental in establishing and operating the joint venture between several Dutch cable operators, Intel and At Home Network.
With over 20 years' experience in the television, internet and cable industry in various roles, Lukas continues to be fascinated by the ever developing worlds of media and technology. Lukas holds a law degree from the University of Maastricht and lives in Amsterdam with his wife Lynda and their son, Olivier.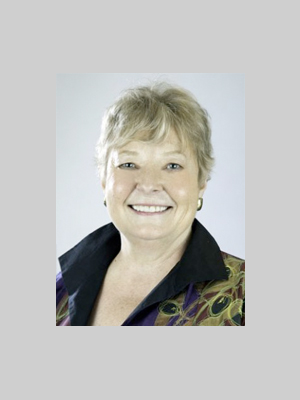 Char led CTAM from 1992-2012. In addition, she was President of the MSO Marketing Co-op, which conducts co-operative marketing programs including the Cable Mover Hotline®. Char was a founder and manager of the annual Cable Executive Management program at the Harvard Business School, a world class management development experience for high potential cable and media executives in an elite business school environment. CTAM is an indispensable partner to member cable companies, content providers and industry suppliers who receive a slate of business meetings, consumer research and executive education.
Char was inducted into the Cable Hall of Fame in 2008, she received the T. Howard Foundation's Diversity in Media Champion Award as well as Promax's Brand Builder honor. Char's work in cable was recognized with the NCTA's Distinguished Vanguard Award for Leadership and the Distinguished Vanguard Award for Marketing.
Char chairs the board of the Washington, DC-based Homeless Children's Playtime Project, serves on the board of the George Washington University's School of Media & Public Affairs National Council and the Arlington Arts Center. She provides pro bono consulting to DC area nonprofits through Compass. Char is a graduate of the George Washington University's Columbian College.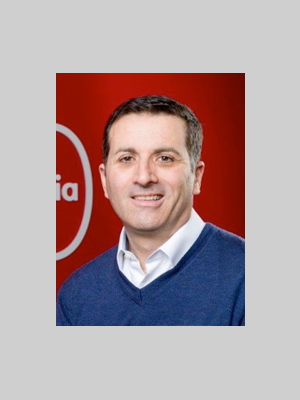 Paul Farrell is an experienced senior executive with a proven track record in developing strategies that deliver growth and innovation across a number of world class brands and different business sectors. Paul has over 25 years' experience creating high performance teams that are focussed on delivering business results driven by a rigid focus on the customer. He has worked in Ireland, the US, UK and Europe for a range of businesses across Media, Telecoms and Financial Services.
In his early career Paul worked for Lee Enterprises in the US in a strategic marketing role across the TV and Newspaper divisions off the group. He was responsible for building out the strategic planning model for the business and ensuring the local businesses were aligned and engaged in
Paul returned to Ireland and worked with MCI WorldCom and led the build out of their network in Dublin and the growth of their customer base across SME and MLE. He moved to a European role based in the UK managing marketing and brand for B2B across 13 countries.
He was Marketing Director for O2 Ireland for 5 years and was instrumental in driving the growth and success of the brand based around a clear focus on the customer and delivering fresh and innovative customer propositions. Paul was responsible for Pricing, Brand and Communications and base management across business and consumer divisions. O2 enjoyed 5 years of consistent growth both top line and with best in class margin performance.
After 02 he joined the Irish Times as Commercial Director to lead the development and launch of their digital strategy and run the P&L for the business. He led the creation of an integrated commercial team to deliver revenue growth across digital, data and traditional media. He grew the business to be the No.1 digital media brand and increased profitability significantly.
Paul was recruited as MD to establish IPG Mediabrands in Ireland and to lead the turnaround of its two media agency brands Initiative and Universal McCann who were both loss making and at risk. Within two years he had achieved this and both business were growing again and returned to profit.
Prior to joining Virgin Media, Paul worked with Davy Irelands largest Wealth management business as Director of Brand and Strategy. He was recruited to lead the transformation of the business from its stockbroking roots to a holistic wealth management provider. He lead the digitisation of the business and the introduction of customer focussed strategy driven by customer NPS and linked directly to performance and remuneration models for all customer facing staff.
Paul's role as VP Commercial for Virgin Media is to lead and inspire a winning commercial team to constantly innovate and deliver market leading results. He is responsible for both consumer and B2B divisions in Ireland. Paul has led the delivery of a restructure of the commercial team, and the subsequent growth in our customer base across mobile, cable and B2B.
Paul was promoted to MD, Virgin Media Television in May 2020.
Paul holds an MBA from St. Ambrose University in the US and was made a fellow of the Marketing Institute in 2007. He was a board member of the International Newsmedia Marketing Association (INMA).

Frazier is Senior Vice President, Insight TV Studios U.S, based in New York City.
Marco's most recent roles were Chief Development Officer, Pantomimus Media and CEO and Managing Director of Screen+ consulting.
He has more than 20 years experience leading distribution and business development efforts on a near global basis for international programmers and broadcasters. Frazier was the first senior AMC International executive to be based outside of the USA, he was also part of the original management team for ESPN in EMEA following the broadcasters sale of its holding in Eurosport. He has worked extensively with SVOD services and maintains strong relationships with digital media platforms and virtual MVPDs such as Amazon and YouTube TV in the US and internationally.
Frazier has been instrumental in launching multiple thematic pay TV channels and brands while building multi-million pound revenue streams for major international broadcasters. He has also been involved in sourcing, due diligence, as well as integration for media acquisitions and mergers.
In addition to his work with CTAM Europe, Frazier is on the advisory board of Italy's largest AVOD platform and the Aegean Film Festival. He speaks English, Italian, French and currently resides in Rome, Italy, with his wife and children.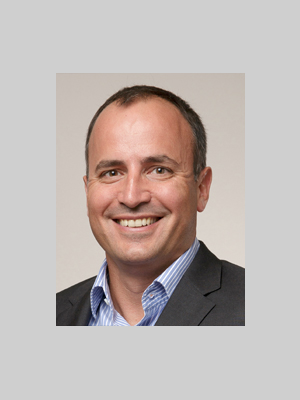 Pablo Guaglianone is Vice President of Sales, Home Networks EMEA, for CommScope. He is responsible for driving sales of CommScope solutions to Service Providers that make communication faster, easier and more efficient for today's always-on world. This includes solutions for ultrabroadband data, IP video delivery across multiscreen environments, Wireless and Wireline Connectivity Solutions, and the complete home ecosystem.
He joined CommScope in 2019, with the acquisition of ARRIS. Starting in the mobile networks division of Motorola in 1995 in South America, he then moved to the UK in 2003 and later to Spain in 2007, where he currently lives. During his tenure in Motorola and ARRIS he held a number of positions including program management, business development, account management and sales. Prior to Motorola, he was a Consultant with Accenture in Argentina.
Pablo holds an MSc in Industrial Engineering from ITBA in Buenos Aires, Argentina, and an MBA from IMD in Lausanne, Switzerland.
Matthias Hamel is Partner and Managing Director at Altman Solon and heading the firm's activities in the cable space.
Matthias focuses on strategy advice of European and Global telecommunication companies and their shareholders. He works with integrated telcos as well as fiber, mobile / 5G and cable companies. He supports data centers, cloud / SaaS providers and enterprise software / ERP players.
Matthias regularly advises investment committees of worldwide leading infrastructure and buy-out investors, as well as shareholders and board members of leading telco players. His functional focus is on the development of product portfolios, infrastructure strategy, digitalization, innovation and business plans as well as investment advice and due diligence support.
In total, he has worked on the strategy of more than 60 telco players on 4 continents and supported major investors on approx. 170 transactions. His work often involves linking commercial decisions to underlying technical capabilities and developments – a key challenge for all telco players and investors.
He became Managing Director of Solon in 2013 and Partner in 2017. Matthias joined Solon in 2005 and was one of the founding members of the CEE office in 2006. He headed the company's Technology and Innovation Practice since 2009 and has been a board member of CTAM Europe since 2011.
Kasia has over 17 years experience in pay TV sales, business development and management across various European regions. Kasia's most recent position was with Endemol Shine Group and she was responsible for Business Development and Monetisation for the ES Catalogue.
Previously Kasia's was with Scripps Networks, in 2018, where she headed up the distribution and business development of the Interactive portfolio across Europe, Africa and the Middle East.
Prior to Endemol Shine and Scripps, she worked in various roles for A+E Networks, NBC Universal and Fox International Channels. She was responsible, among others, for launching National Geographic channels across Central-Eastern Europe, and Fox channels in Central Europe
Kasia holds a Masters in English Studies from Warsaw University and an MBA from Middlesex Business School. After Kasia's attendance at the CTAM Europe Executive Management programme @ INSEAD, she is now part of the CTAM Europe @ INSEAD alumni group.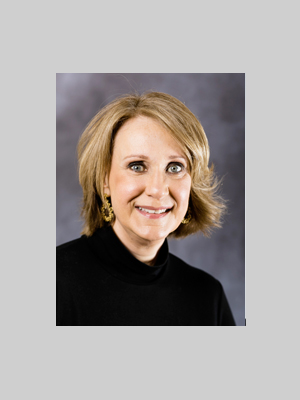 Vicki Lins is an award-winning marketer with over 30 years of experience in the media, entertainment, technology and telecom sectors. Her expertise includes building and distinguishing brands, a strong track record of strategic market development and growth, demonstrated power leading consumer-centric initiatives to gain competitive advantage and an in-depth understanding of the transformational impact of technology on media, advertising and consumer engagement.
As president and CEO of CTAM, Vicki unites leaders in media, entertainment and technology to enrich consumers' lives with exciting experiences, from what they watch to how they communicate, to the way they live and work. She oversees CTAM's efforts to drive collaborative marketing and communications initiatives so member companies can achieve greater success by working together, and ultimately better serve the millions of people they engage every day.
Prior to CTAM, Vicki served the executive vice president and chief marketing officer of United Way Worldwide, where she led global brand strategy, integrated marketing and strategic communications. Previously, she was executive vice president and chief marketing officer of Clear Channel Outdoor.
Vicki serves on the board of the CTAM Educational Foundation, responsible for the hallmark Cable Executive Management at Harvard Business School program.
Among her honors, Lins has been a longstanding recipient of the Cablefax Top 100 and Most Powerful Women awards, inducted into the Cable TV Pioneers, named a "Woman to Watch" by Multichannel News and featured as a First Mover by Adweek. A career-long champion of women and supporter of WICT (Women in Cable & Telecommunications), Vicki received one of their top honors, Woman to Watch, has served as a board member and is a graduate of their Betsy Magness Leadership Program.
Vicki holds an M.A. in Communication Management from the Annenberg School for Communication at the University of Southern California.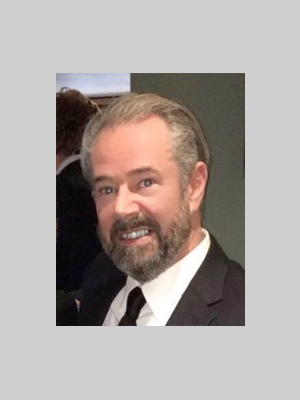 Mike has returned to CTAM Europe as a Board Member (December 2017), he was a Board member for several years in the past (2004 – 2010).
Mike is a payTV marketing, promotions and PR specialist with comprehensive brand experience in the tv, digital and mobile industries. He is responsible for advising channels as they look to launch in new and emerging markets. His regional experience encompasses CEE, the Balkans, Africa and Middle East + Australia.
For the last 20 years in television Mike has been working in the fields of multi-channel, OTT, IPTV, TV Everywhere and in the independent production sector. Mike has an unrivalled network of contacts with leading advertising, branding and promotions/publicity agencies, as well as with key executives at many of the principal distribution platforms across EMEA.
His wide-ranging media career encompasses: 9 years with Walt Disney's sports network, ESPN (in senior marketing roles, including as Group Marketing Director EMEA, in charge of 10 key sport brands
). He was International Sales & Marketing Director at 3Vision where he helped ITV launch their International Entertainment Channel, ITV Choice, across Southern Africa and at GINX Esports TV he has managed launches in South Africa, Italy, Greece and Poland.
He is presently a Specialist Consultant in London at Communications & PR Agency - Pagefield.

Mireille Muscat is currently Head of Marketing of Melita Ltd, fully converged quad-player, and is responsible for go-to-market of products and propositions, brand management and business intelligence management, with a current focus on shifting the team organisation towards greater customer centricity, advanced customer analytics and digital marketing management.
In her role, Mireille has gained extensive experience in leading within a diversified converged telecommunications environment. She was instrumental in promoting Melita as an innovator in the field and propelling growth on all services, including Malta's only high-speed, seamless outdoor WiFi service.
Prior to her Head of Marketing role, as Marketing Manager, she executed the shift of Melita's business focus on Pay TV to market leadership in high speed broadband, and towards the converged quad-player it is today.
Before joining Melita, Mireille worked at GO plc where she gained knowledge in telecoms and the internet industry, and managed the success of two of the company's then flagship products, namely Blackberry plans, and mobile internet plans.
Mireille holds a Master of Science in Engineering from RWTH Aachen in Germany and a Postgraduate Diploma in Marketing from the Chartered Institute of Marketing in the UK.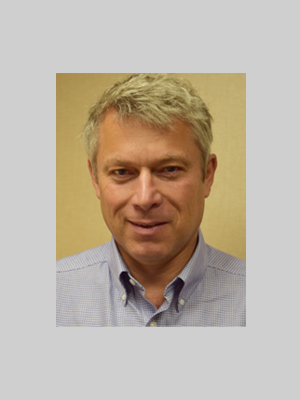 Michiel Sanson has 20 years of experience in the media and communications industries. He has led consulting engagements in North America and Europe, focusing on company and market strategy. These include retention and product strategies for leading operators and OTT strategy development for leading content providers.
Michiel has worked at Sand Cherry Associates as VP International Development and at Dex One as AVP Marketing Research and Strategy and Head of Corporate Strategy. He was Founder and VP Marketing at Alerta, a wireless start-up, and senior associate at Booz Allen & Hamilton in the media and telecommunications group in Amsterdam. Michiel received his BA from Dartmouth College, an MBA from the Wharton School, and an MA in International Studies from the Lauder Institute at the University of Pennsylvania.
Michiel currently serves as President of the Dartmouth Association of the Rocky Mountains. He speaks English, Dutch and French.
David Wagenborg, VP Connectivity & B2B Products, based in Schiphol-Rijk, has been with the company for 8 years, 1st with UPC in the Netherlands and for the last 3 years with Liberty Global.
David is a creative and strategic thinking leader with a proven record on immediately identifying business drivers, creating and executing business strategies for growth. Broad work experience combined with hard work ethics and proven ability to lead high achieving teams. He has been a key driver behind Liberty's double-digit growth in the business2business field over the last couple of years, with new investment in a quality business portfolio for IP Voice, Data, Cloud and enhanced business services. In his role as Managing Director Business Services for Liberty Global, David is driving the consistent growth drivers and replicating success & learnings across markets.
Prior to joining the Liberty family David has been Head of New Product Development in BT Global Services in Amsterdam, to drive the incubation of new services in BT's broad portfolio, and simplify the experience from customer perspective. Previously held several roles at BT, Telfort and BCG. David holds a grade of Business Economics of the Amsterdam University (UvA), and Master of Business Administration (MBA), AMP, at Nyenrode Business University.
David brings a positive B2B edge towards CTAM Europe, and its community and focus.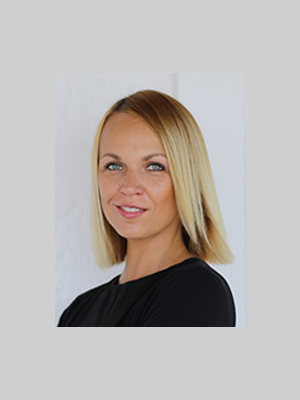 Laima has worked at INIT since 2001. INIT is a Family-run Cable Operator, based in Lithuania and has 24 years' experience in this sector. During this time the company managed to attract more than 100k Pay TV subscribers and more than 20k Internet subscribers, making them the 3rd largest pay TV operator in Lithuania.
Laima is Vice President and Head of Marketing & Sales, she is also involved in LKTA (Lithuanian Cable Television Association) activities – and participates in most of the political meetings involving the Cable business. Laima holds a Master's degree in Business Administration.

Irina Varlan, the Managing Director of GIGAEurope, is an experienced corporate executive who has worked in multinational companies for more than 20 years. Prior to joining GIGAEurope, she was General Counsel, Public Policy and Regulatory Director of UPC Romania, Liberty Global. Before she joined Liberty Global in 2012, Irina held a number of senior management positions in leading international telecommunications companies, including DHT Television, Telekom Romania and the American company Metromedia International. A graduate of the Bucharest Faculty of Law, Irina is also a legal practitioner, an attorney-at-law member of the Bucharest Bar, having worked in the private legal practice at the associated law firm of PricewaterhouseCoopers Romania.
2021 Associate Members and Strategic Partners