CTAM Europe Symposium '23:
Disrupted Content: AVOD, FAST & The Metaverse
The CTAM Europe Annual Symposium returns to London's vibrant Soho to showcase the important innovations in the worlds of Streaming; Fast TV; Content Distribution, The Metaverse, Audience Analytics and Algorithms. The Symposium provides an unprecedented opportunity to discover and share key learnings from those who are defining the future of content creation, distribution and consumption.
Learn about the kinds of partnerships between content creators, owners and distributors that will transform the consumer experience.
Discover how content producers and service providers are revolutionizing their business models.
Learn how streamers and media platforms are creating and retaining loyal customers through delivering best-in-class curation and discovery.
Understand the potential for content in the Metaverse and how you can leverage that younger audience who we hear every day aren't watching traditional content on a conventional television set
The popular CTAME Symposium is back early 2023 with a line up you will not want to miss!   Join us to hear from leading brands including:
META
BBC Studios
Paramount
Fremantle
Amagi
Omdia
This year's Symposium is the perfect opportunity for you to broaden your insights and help develop your strategic plans for you and the company you work for.
Over 180 Execs from organisations, such as the following, registered for our last Symposium – including Board Level/C Suite, Middle Management, Senior Managers; Brand Strategists and Business Development Executives.  You'll be in good company!
AMC Networks International
Liberty Global
Paramount
Warner Bros. Discovery
Samsung
Disney+
Roku
and Vodafone (amongst others)
We will be taking a closer look at whether Google looks set to become the latest streaming platform operator to get into the FAST game and what challenges this presents to entrenched brands. Why Streaming video providers are increasingly turning to advertising to boost their revenues. However, the key challenge remains: how can you engage customers and deliver value from successful advertising? What opportunities does the metaverse hold for your organisation? The metaverse space is likely to be populated by content and experiences created and owned by an incredibly wide range of contributors are you ready to take advantage of this…?
CTAME Symposium 2023 agenda is now live and offers you content with opportunities, expert advice and knowledge to help you develop successful and profitable strategies for a new media paradigm.
Take this opportunity to form new connections, discuss current inhousing and outsourcing trends in content and learn from each other.  There will be plenty of opportunities for in-person networking, and then we'll "wine down" at the end with a drink or two.
Take this opportunity to form new connections, discuss current inhousing and outsourcing trends in content and learn from each other.  There will be plenty of opportunities for in-person networking, and then we'll "wine down" at the end with a drink or two.
You can expect to see two top level panel discussions and a one-to-one with an Industry Legend.
Timings: (UK)
12.30 – 1.00pm To start with light lunch. Welcome networking coffee
1.00 – 1.05pm Co-Chairs welcome and introduction
1.05 – 1.20pm Analyst's intro to AVOD/FAST
1.20 – 2.05pm Panel 1 – AVOD/FAST
2.05 – 2.20pm Analyst's Intro to the Metaverse
2.20 – 3.05pm Panel 2 – Metaverse
3.05 – 3.35pm Networking coffee
3.35 – 4.15pm 1:2:1 Straight talk Interview / Keynote
5 mins               Co-Chairs' Thank you and Farewell
4.20pm             End. Wine down/Networking drinks until 6.00pm
Join CTAM Europe's experts and partners for an afternoon of media-focussed sessions and a 1:2:1 Straight Talk" – with Networking opportunities throughout the afternoon, and 'Wine-down' with a Networking Drinks Reception.
The CTAM Europe afternoon Symposium offers something for everyone.   We're sure to match your interest in these specially curated sessions
As a Members-only event, registration is open to Members of CTAM Europe and Strategic Partner Organisations.  If you are not a member, please email info@ctameurope.com for information on how to sign up.
A discount is available for new members for 2023 (£149.00 including registration to the January 2023 Symposium) which is subject to increase to 300 EUR for 2024 and beyond.
Speakers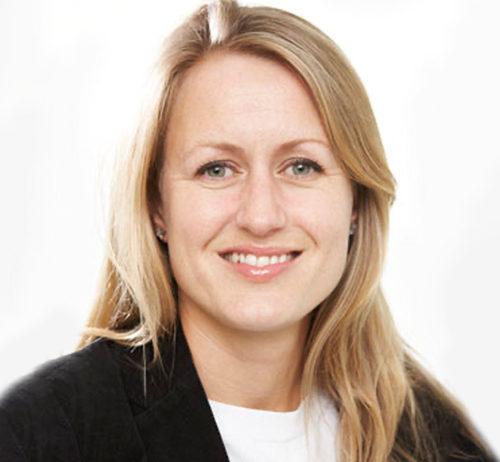 CTAME Co-Chair. SVP Affiliate Partnerships, AMC Networks International – UK
Louise joined AMC Networks International UK's (formerly Chello Zone) affiliate sales department in 2003 and is currently responsible for overseeing and managing channel sales and channel development for a large portfolio of AMCNI channel brands across Middle East, Africa, Poland, Israel and Turkey.
Prior to AMCNI, Louise spent seven years at Travel Channel as Head of Affiliate Sales and Marketing, joining the company at its launch in 1994. She also enjoyed a marketing career within The Economist's Intelligence Unit.
Louise graduated from the University of London with a degree in Economics and Politics, and also achieved a CIM diploma in Marketing
Lukas Kernell has been working with Liberty Global since 2003. As Vice President of Content, Lukas is responsible for maintaining LG's relationships with its content partners. During his tenure with LG,
Lukas has also fulfilled various roles at Chello Media, LG's former content and broadcast services division.
Prior to joining LG he has been employed by Stokvis-Niehe Producties, a subsidiary of Endemol, overseeing its initiatives in the new media space. At RTL, the largest commercial broadcaster in The Netherlands, Lukas was responsible for Business Development at iMedia, the "new media" unit of RTL. As General Counsel and VP Business Development at @Home Benelux, Lukas was instrumental in establishing and operating the joint venture between several Dutch cable operators, Intel and At Home Network.
With over 20 years' experience in the television, internet and cable industry in various roles, Lukas continues to be fascinated by the ever developing worlds of media and technology. Lukas holds a law degree from the University of Maastricht and lives in Amsterdam with his wife Lynda and their son, Olivier.
Kauser Kanji has been working in online video for over 16 years – for companies like Virgin Media, ITN and NBC Universal – and has run VOD Professional, his specialist consultancy, since 2011. His clients include Netflix, the BBC, Channel 4 and A+E Networks as well as a range of national and international broadcasters from all over the world. Kanji also hosts a weekly online debate show called OTT Question Time where he quizzes industry luminaries about all aspects of the future of TV.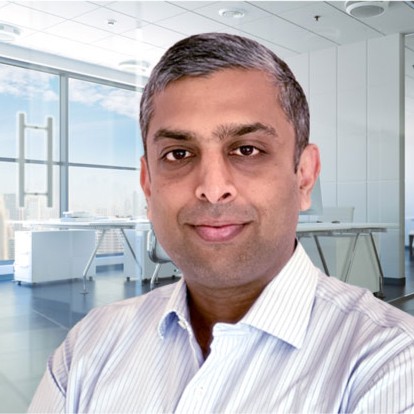 Sri Hari has over two decades of experience in the technology industry, across business development, sales and software engineering.
At Amagi, Hari leads EMEA sales and has P&L ownership for the region as well. Hari was instrumental in setting up Amagi's presence in Europe and expanding it substantially.
Valerio Motti is Fremantle's VP FAST Channels, responsible for developing and managing the strategy for their Free Ad-supported Streaming TV business.
Valerio most recently worked as EVP EMEA & LATAM, Business Development, Strategy and Global Head of Streaming at ShortsTV, where he led the international launch of all new FAST channels and OTT services on all major CTV and OTT platforms. Prior to this role, Valerio was VP of Business Development, Digital Media and Content Distribution at ViacomCBS (later renamed Paramount), where he led multinational strategic projects, including the launches of new OTT streaming services and linear TV channels. He has also previously held roles at AOL-Time Warner (later renamed Yahoo), Mediaset and Telecom Italia.
About Fremantle
Fremantle is one of the world's largest and most successful creators, producers and distributors of Entertainment, Drama & Film and Documentaries.
Operating in 26 territories we are a proudly independent group of content creators. We produce and deliver high-quality multi-genre IP including some of the biggest entertainment formats, most watched international dramas, award winning films and hard-hitting documentaries, amplifying local stories on a global scale.
From Too Hot To Handle to The Mosquito Coast, Game of Talents to The Hand of God, The Farmer Wants A Wife to Got Talent, Family Feud to My Brilliant Friend and The Investigation to Arctic Drift, our focus is simple – we create and deliver irresistible entertainment.
We are also a world leader in digital and branded entertainment with more than 480 million fans across 1,600 social channels and over 40 billion views per year across all platforms.
Fremantle is part of RTL Group, a global leader across broadcast, content and digital, itself a division of the international media giant Bertelsmann.
For more information, please visit Fremantle.com, follow us @FremantleHQ or visit our LinkedIn and Facebook pages.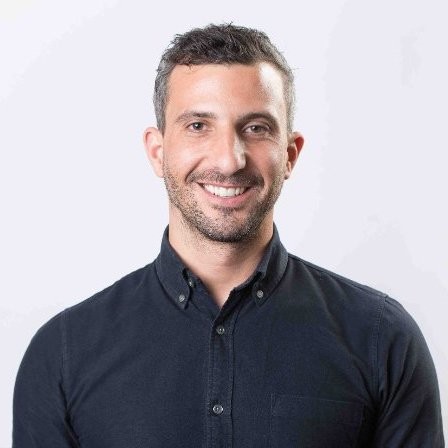 Léon Siotis joined SpringServe, the leading independent ad serving platform as Head of International in July of 2021. SpringServe's software offers a full stack of ad serving and automation solutions that make video ad serving smarter across devices.
In his role Leon is responsible for SpringServe's efforts outside of the US, working to ensure global publishers have access to the right technology to keep pace with the acceleration & growth of CTV consumption.
SpringServe currently works with a wide range of clients internationally, including LG Ads Solutions, Molotov, and Rakuten Advertising, offering these companies an independent ad serving platform that operates with the flexibility they require.
Leon was formerly the President of EMEA at SpotX now part of Magnite the world's largest independent omnichannel sell-side advertising platform.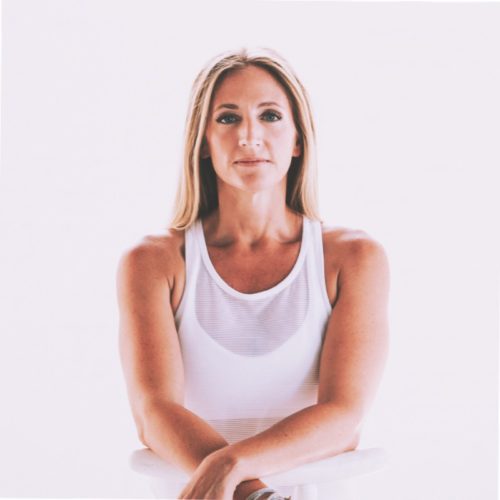 Nina Jane Patel is a globally recognized metaverse expert, tech futurist, and advocate for safe, responsible approaches to integrating the Metaverse into our lives. Considered cutting-edge and a thought leader on the implications of safety, psychology and physiology of human interaction in the Metaverse, Nina is a sought-after speaker and consultant on the Metaverse. Patel was recently featured in NBC Nightly News, NHK Japan and British Vogue's coverage of the Metaverse.
Patel is a movement psychotherapist and doctoral scholar, awarded the Wilkie Calvert Scholarship - "Unlocking the Potential of Immersive Experiences for the Future of Human Society: Investigating the physiological and psychological impact of the Metaverse`` Working at the intersection of culture, mental health and technology and an advocate for innovation, creativity, education and mental health. In 2022, Nina was awarded by the Canada Council for the Arts for new research investigating the relationship of the body, movement and self-expression in the Metaverse.
Find Nina on social:
LinkedIn
Twitter
Medium
Website: www.kabuni.com | www.ninajanepatel.com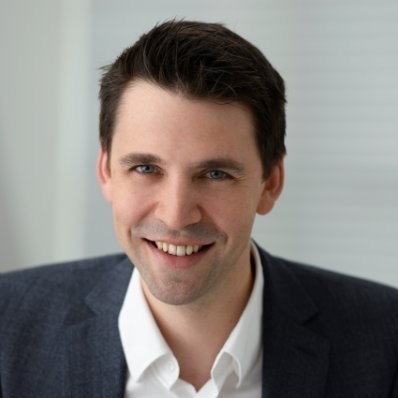 Dan leads strategic partnerships with TV, film and digital publishers at Meta.
He was Director of Strategic Innovation and TV Partnerships at Twitter for over four years. Prior to this, he spent seven years leading digital and social media productions for TV and iPlayer at the BBC, where he won a BAFTA for New Media with The Virtual Revolution factual series on BBC Two.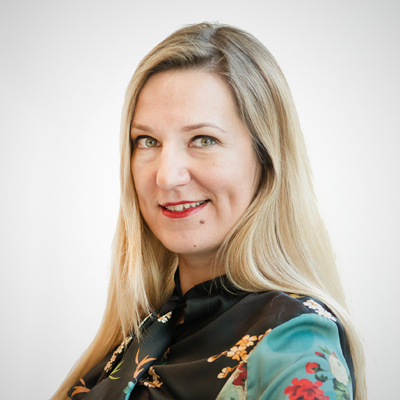 Maria is a skilled media and entertainment executive, with extensive contacts and strong relationships with broadcasters, studios, telcos and media companies worldwide.
She currently leads a team of analysts tracking the evolution of media companies globally and leads the Consumer Research around - Vídeo, TV, Cinema, Movies, Content and Programming, Devices, Media & Usage .
Maria joined media analyst firm Screen Digest in May 2000, where she formed and launched the Television research team before it was acquired by IHS Markit (and now part of #InformaTech)
She is responsible for leading OMDIA's media and entertainment team's strategic development and managing its day-to-day operations.
Maria has collected many accolades throughout a storied career, and she is one of only 11 Technology Fellows named by IHS Markit during her time at the company, an honor that recognizes her deep expertise and exceptional standing within the analyst community.
Maria holds a first class degree in economics and business studies from Vigo University in Spain, and an MBA from Cardiff Business School in Wales.
She is a regular speaker at events like IBC , SportsPRO and Mobile World Congress.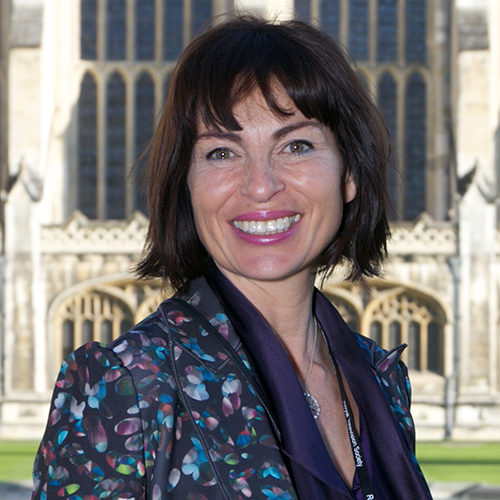 *All photos are taken from the CTAM Europe Live Symposium'19.- Join us next year!

2022 Associate Members and Strategic Partners