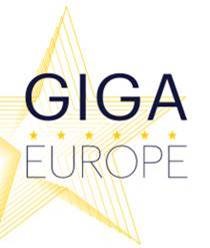 Join the EURACTIV – GIGAEurope Digital Debate Series
Join the EURACTIV – GIGAEurope Digital Debate Series
Trust in the Digital Decade
Making sure technology serves EU citizens
Monday, 21 June 2021 | 11:00 – 12:30 CET
The EU has an ambitious recovery plan that will be green and digitally-led. EU citizens are already seeing the advantages of next generation e-health and e-mobility. These are enabled by gigabit networks. Gigabit network providers have an important trust role to play by providing Europeans secure and reliable access to the digital world through super-fast connectivity.
For connectivity providers, trust is defined as a secure connection, which is linked to cybersecurity; a private connection, which builds confidence about the transparent and trustworthy use of our data; and a resilient, future-proof and high-quality connection, which ensures good Gigabit speeds, including in rural areas.
Join this virtual conference to discuss the role of trust in empowering Europeans to access and benefit from the fast-changing digital world.
KEYNOTE SPEAKER: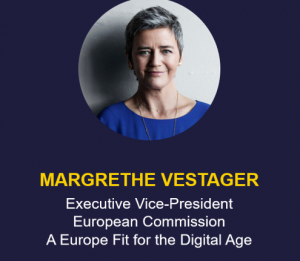 Keynote response and Q&A with EVP Margrethe Vestager and GIGAEurope
Co-Chairmen, followed by a panel debate.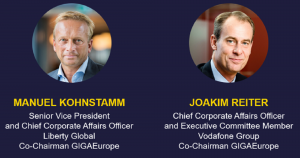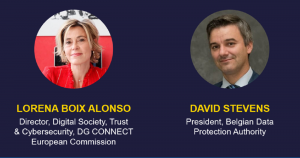 The event will be moderated by Brian Maguire, Journalist, EURACTIV
About GIGAEurope

GIGAEurope members provide reliable and secure gigabit-speed connections to customers across Europe. Our members provide connectivity services to over 40 million fixed broadband customers and 130 million mobile customers spanning across Europe. GIGAEurope is open to associate members from the connectivity and content sectors, in addition to industries and organisations from the wider digital economy.
Event Details
Date: 21 June 2021
Time: 11:00 to 12.30 CET
Format: Online Zoom event
Register HERE