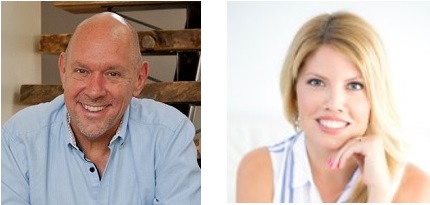 Bootcamp Workshop: Shift happens – Developing adaptability and resiliency in the era of Covid-19
In this 1 hour Bootcamp Workshop,  Dennis Hodges, Creatalyst and Leila Ansart, Certified Life Coach and Keynote Speaker, will show Effective leaders  how to continually develop strategies for when "Shift" happens.
Join Dennis and Leila for an hour's hands-on Chaos-Management workshop.
What you will learn during this Bootcamp:
– The 3 pillars of adaptive leadership.
– Tools to strengthen your leadership problem solving skills.
– Practical steps to help you and your team feel more centered.
– Learn what a desert island has to do with your situation at the moment.
– Hands-on exercises to help you navigate uncertainty and boost creativity.
– The one thing to avoid and what to do instead.
If you missed this live webinar, you can watch it on the Members-only section of www.ctameurope.com – along with past webinars from CTAM Europe and CTAM US – and past podcasts.