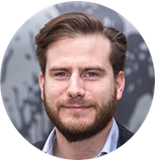 Webinar – Jonathan Broughton, Media Broadcast Intelligence
"The New Superformats"
Since the original Superformats took the world by storm in the early 90's the world has changed.
Competition for viewing is fiercer, exacerbated by new distribution methods and the globalisation of content.
Broadcast Intelligence's latest report aims to explore the new format landscape though the lens of 10 key global 'New' Superformats.
This presentation explores the distribution patterns of the original Superformats and detailed key findings from our latest research.
Click HERE to register.
If you missed this live webinar, you can watch it on the Members-only section of www.ctameurope.com – along with past webinars from CTAM Europe and CTAM US – and past podcasts.