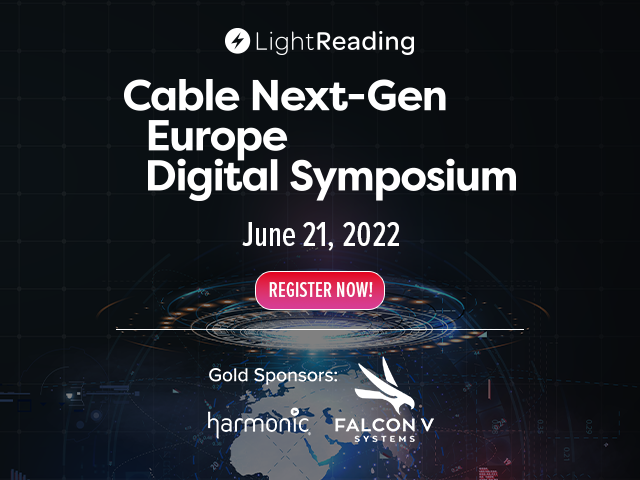 Cable Next-Gen virtual event
Like their North American counterparts, European cable operators have their sights firmly set on offering 10Gbit/s speeds to broadband subscribers over their wireline networks. And they aim to do it sooner than later.
But the big question facing European operators is how best to achieve this ambitious 10G goal. Should they upgrade their hybrid fiber-coax (HFC) networks to DOCSIS 4.0, the next-gen version of cable's tried-and-true DOCSIS technology? Or should they ditch their legacy HFC networks and go all-fiber with next-gen versions of PON technology instead?
For more information, click HERE
To register. Click HERE