CTAM Europe's Board of Directors provides vast leadership & industry experience to the organization. Without their ongoing support and strategic guidance CTAM Europe would not be where it is today. Please meet our Board of Directors: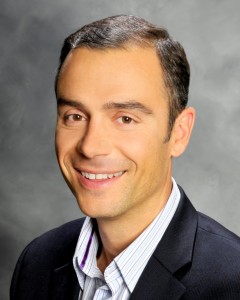 Marco Frazier
CTAME Co-Chairman

SVP of Global Distribution and Business Development

AMC Networks International

marco.frazier@amcnetworks.com
As Senior Vice President, International Distribution – Digital and New Platforms, Frazier oversees worldwide distribution (ex USA) of AMC Networks International's linear channels with digital media platforms and virtual MVPD's. He reports to Ed Palluth, Executive Vice President, Global Distribution, AMCNI.
Frazier previously held the title of SVP Distribution and Business Development for UK and Western Europe within AMCNI and has 25 years of experience in securing distribution for various media ventures. His initial collaboration with the AMC group dates back to 2009 when he was instrumental in securing and building the first distribution agreements for Sundance TV in territories throughout the EMEA region. Frazier has also sourced acquisitions for the group including Kinowelt TV in Germany.
Prior to this, Frazier was instrumental in launching multiple thematic pay TV channels and brands and building multi-million pound revenue streams. He led ESPN's EMEA Affiliate Sales and Distribution department for ESPN America and ESPN Classic where he established a paying subscriber base of more than 55 million homes for the two services. As Vice President of Business Development at Creative Networks International, he was pivotal in launching Cult Network Italia. At Sitcom S.p.A he secured distribution enabling the international launches of three Pay TV channels: Nuvolari, Alice and Leonardo.
Frazier speaks English, Italian and French. He resides in Rome, Italy, with his wife and children.
Inge Smidts

CTAME Co-Chairman

CMO, Liberty Global

ismidts@libertyglobal.com
Inge Smidts joined the Telenet Group in November 2009 and was responsible for Go-to-Market reporting to the Executive Vice President – Residential Marketing until she joined the Executive Team in October 2010. Prior to joining the Telenet Group, Mrs. Smidts had over ten years of experience at Procter & Gamble, where she started as Assistant Brand Manager and was regularly promoted up to Business Leader for the Benelux Paper business. Mrs. Smidts holds a Master of Economics degree from UFSIA in Antwerp and an MBA in Marketing from the IAE in Aix-en-Provence.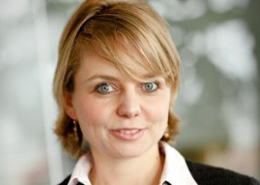 Barbara Arnst
Director of Operations Support, Residential Sales & Care
Telenet

barbar.arnst@staff.telenet.be
Barbara Arnst is currently Director Operations Support for Telenet's Residential Sales and Care organization. In that role she is responsible for taking the RSC operations to the next level in terms of Operational Efficiency, Customer Centricity and Digital Enablement.
Prior to joining Telenet, Barbara spent 12 years as a Consultant for Bain&Company in Amsterdam. During her time at Bain Barbara gained extensive Telecom /Cable experience and led assignments for leading TelCo operators across Europe. Her experience covers Operations (e.g. having led the integration effort for a leading NL cable operator), Strategy (e.g. having developed strategies on topics ranging from spectrum auctions to DTV Content) and Financial (e.g. having led numerous commercial due diligence efforts for Private Equity investors). After her time at Bain Barbara joined Groupon in the role of COO Belgium. She led the turnaround effort there and gained valuable experience in the internet space.
Barbara holds a Master in Sinology degree from the KULeuven in Belgium as well an MBA degree from INSEAD, France.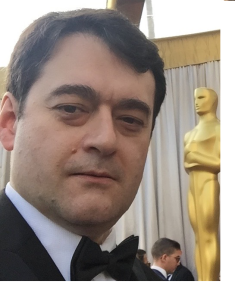 Kakhaber Abashidze
VP Channel Distribution, Disney Media Distribution EMEA
GM Media Distribution TIG and Middle East
The Walt Disney Company
kakhaber.abashidze@disney.com
Kakhaber Abashidze (Kakha), Vice president of Media Distribution EMEA, joined TWDC in December 2008. His responsibility covers Disney branded multiplex distribution across Europe Middle East and Africa. This includes all Disney branded channels, Disney Channel, Disney Junior, Disney XD and non-linear services across MVPDs and emerging linear platforms.
In addition to his channel distribution remit in EMEA Kakhaber heads up Disney Media Distribution activities in Turkey, Israel, Greece & Cyprus and Middle East, with responsibility for studio, network and channel multiplex distribution.
He reports to Mark Endemano, SVP/GM Disney Media Distribution EMEA and works closely with various stakeholders, including Disney channel EMEA management, and country managers across EMEA.
Over the past years Kakhaber and DMD EMEA team have worked on and executed the roll out of Disney branded channels in EMEA –following the acquisition of Jetix Europe by TWDC, as well as negotiating key deal renewals across the region, including Sky Europe, Altice and Liberty Global owned and operated MPVDs. More recently, this involved paving way to Disney Life D2C launch in the United Kingdom.
Prior to this role, Kakhaber served as Regional Manager for Fox International Channels, with full P&L responsibilities in the CIS and Baltics, launching the portfolio of FIC branded channels, including Fox Life, Fox Crime and extending Nat Geo in the CIS and Baltic states.
Kakhaber also worked at Fox Kids Europe starting as a traffic co-ordinator and progressing to the position of General Manager of Emerging Markets and Central and Eastern Europe, growing the green field market to multiple feeds with affiliates across 40 markets.
During Kakhaber's tenure Fox Kids pioneered advertising sales within the newly emerged pay TV segment in the regions and oversaw launches and operational activities of Fox Kids/Jetix online assets in CEEEM.
Prior to his career in media Kakhaber worked as Telecoms Analyst for international consulting firm Frost and Sullivan, providing market research and growth strategy analysis in the mobile and fixed line telecommunications segments.
Kakhaber studied International Law and Relations at Tbilisi State University, Georgia, majoring in International Treaties and Maritime Law and graduating in 1994, and is expecting his MSc from University of London, Birkbeck in International Management in 2017.
Kakhaber is married and has one son Alexander.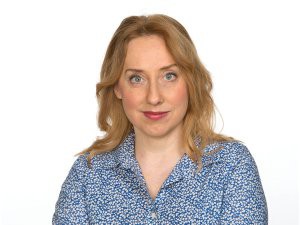 Kasia Jablonska

VP, Affiliate Sales at Scripps Networks Interactive

kasia.jablonska@scrippsnetworks.com
Kasia has over 15 years' experience in pay TV sales, business development and management across various European regions. In her current role, she heads up the distribution and business development of the Scripps Networks Interactive portfolio across Europe, Africa and the Middle East. Prior to joining Scripps, she worked in various roles for A+E Networks, NBC Universal and Fox International Channels. She was responsible, among others, for launching National Geographic channels across Central-Eastern Europe, and Fox channels in Central Europe
Kasia holds a Masters in English Studies from Warsaw University and an MBA from Middlesex Business School.
Char Beales
CTAM Europe Executive Education
Retired President & CEO, CTAM U.S

charbeales2@comcast.net
Beales served as President and CEO of CTAM from 1992 – 2012. In addition, she was President of the MSO Marketing Co-op and Secretary/Treasurer of the CTAM Educational Foundation. CTAM provides marketing knowledge and industry scale to help member companies manage the future and drive business results today. The organization is an indispensable partner to members from more than 90 cable companies, content providers and industry suppliers who receive a full slate of business meetings, consumer research and executive education. CTAM conducts co-operative marketing programs including the Cable Mover Hotline® and Movies On Demand® campaigns. "CTAM SmartBrief" is a leading daily publication for more than 20,000 industry executives. The annual Cable Executive Management at the Harvard Business School is a world class management development experience for high potential cable and media executives in an elite business school environment.
Beales was inducted into the Cable Hall of Fame. In 2008, she received the T. Howard Foundation's Diversity in Media Champion Awards, as well as Promax/BDA's Brand Builder honor. She was named a Wonder Woman in 2001 by Women in Cable & Telecommunications NY and Multichannel News. In 1996, Beales received the National Cable Television Association's (NCTA) Distinguished Vanguard Award for Leadership and received the NCTA Vanguard Award for Marketing in 1995.
Beales is a member of George Washington University's National Council of the Columbian College and chairs the Advisory Board for GWU's School of Media and Public Affairs. She is a communications graduate of George Washington University in Washington, D.C.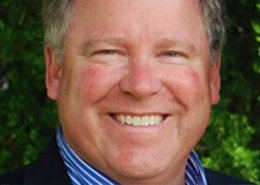 Chris Coles

Managing Director B2B
Liberty Global

ccoles@libertyglobal.com
Chris has spent his career in a wide array of roles in the network services industry. His experience ranges from startups to multi national corporations, across voice/data/video, and in both service providers as well as technology vendors.
He is presently the Managing Director for Business Markets at Liberty Global. In this role, he provides leadership on strategy, analysis, M&A, product management and operational excellence to 12 operating companies in 12 different countries of Europe.
Prior to Liberty Global, he was President and CEO of HyperQuality, a venture capital-backed startup focused on customer contact analytics, where he led the company to profitability over a four year period and a subsequent sale of the company.
Chris has worked extensively in global markets in his roles with HyperQuality, Myrio, Siemens and Cisco. These global assignments included sales, marketing, business development, outsourcing, finance and software development activities in Europe, India and the Far East.
Chris graduated with honors and a Bachelor of Arts in Economics from Colorado College. He went on to complete his Masters of Business Administration at the University of Denver; also graduating with honors and an emphasis in Finance.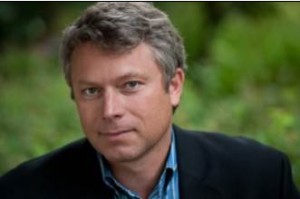 Michiel Sanson

Vice President
Sand Cherry Associates

msanson@sandcherryassociates.com
Michiel Sanson is VP International Development at Sand Cherry Associates, and leads the Customer Retention group. He has 20 years of experience in the media and communications industries. Since first joining Sand Cherry in 2001, Michiel has contributed to and led engagements in North America and Europe, focusing on market strategy, customer retention, and sales channel strategy & optimization. These include retention strategies and initiatives for leading cable operators and OTT strategy development for leading content providers.
Prior to joining Sand Cherry, Michiel was Assistant Vice President, Marketing Research and Strategy and head of corporate strategy for Dex One Corporation. He was also Founder and VP Marketing at Alerta, a wireless start-up, and senior associate at Booz Allen & Hamilton in the media and telecommunications group in Amsterdam. Michiel received his BA from Dartmouth College, an MBA from the Wharton School, and an MA in International Studies from the Lauder Institute at the University of Pennsylvania. Michiel currently serves as President of the Dartmouth Association of the Rocky Mountains. He speaks English, Dutch and French.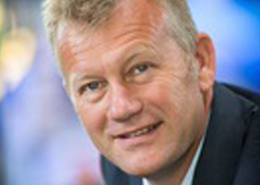 Jeroen Bergman

Managing Director of Programming
Liberty Global

jbergman@libertyglobal.com
Jeroen Bergman is Managing Director Programming for Liberty Global in Europe. Jeroen has been responsible for programming, content strategy and negotiating the programming contracts for the 12 European countries Liberty Global operates in since 2001. Additionally, between 2005 and 2012 Jeroen managed Chello Benelux' activities: the play-out facitility Chello DMC, the premium services Film1 and Sport1.
Jeroen's previous roles for Liberty Global include MD Customer Operations in the Netherlands and MD Sales, Marketing and Customer Care at the European corporate level.
Before joining Liberty Global, Jeroen was Commercial Director and board member at Dutch cable operator Casema, worked for Australian cable and telecom operator Optus in marketing and business development and was strategy consultant at Monitor Company, a global business strategy consulting firm.
Jeroen Bergman holds an MBA from Nijenrode University, the Netherlands.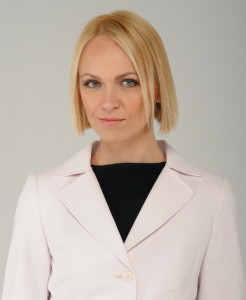 Laima Živatkauskaitė

Vice President

INIT

laima.zivatkauskaite@init.it
Laima has worked at INIT since 2001. INIT is a Family-run Cable Operator, based in Lithuania and has 24 years' experience in this sector. During this time the company managed to attract more than 100k Pay TV subscribers and more than 20k Internet subscribers, making them the 3rd largest pay TV operator in Lithuania.
Laima is Vice President and Head of Marketing & Sales, she is also involved in LKTA (Lithuanian Cable Television Association) activities – and participates in most of the political meetings involving the Cable business. Laima holds a Master's degree in Business Administration.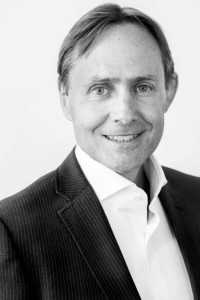 Ludolf Rasterhoff

CTAM Europe Executive Education and Events Committee Member

COO, Delta

LRasterhoff@delta.nl
Ludolf Rasterhoff is a seasoned international telecommunications and media executive with board experience in public and privately held companies.
His most recent role is CCO of Delta. Delta is a private equity owned telecommunications and energy provider in The Netherlands. Prior to Delta Ludolf was COO of Melita and led the transformation from a business model centered on Premium sports and Pay-TV to a fully diversified converged telecommunications provider in Malta.
During his career he has additionally served as CCO of the UTS Group, one of the Caribbean' s premier, integrated and growing telecommunications providers serving consumers, businesses and governments in the Caribbean area, South America and Europe. Before that he was responsible for launching and leading KPN to be one of the leading digital television providers in The Netherlands as Director of KPN's Television and Media business and served as Director of KPN Mobile's Consumer Market. He began his career in Finance and since then broadened his experience with roles in Corporate Strategy and Merger & Acquisitions
With his team Ludolf has won several prestigious marketing prizes. He holds a Business Degree from the University of Rotterdam.
Matthias Hamel

CTAM Europe Event & Education Committee Member

Managing Director
Solon Management Consulting

matthias.hamel@solonstrategy.com
Matthias Hamel is a Managing Director at Solon Management Consulting. He has supported leading cable operators throughout Europe regarding strategic topics – with a focus on market, company positioning, infrastructures and business plans – and has advised investors and shareholders regarding numerous cable transactions. He is the author of Solon's European Cable Survey, head of the company's Technology and Innovation practice and currently based in Munich. Matthias also supports the mobile and fixed line industries and worked with major European TV channel groups.
Virginia Lee

Director of Communications

Cable Europe

virginia.lee@cable-europe.eu
Virginia currently leads the communications strategy for Cable Europe, the Brussels-based trade association that represents the interests of leading broadband cable TV operators and their national trade associations throughout the European Union.
Her experience as a corporate communications specialist encompasses the regulatory, trade association, public and private sectors of the media industry and international institutions. Prior to her role at Cable Europe she has held the positions of Director of Communications and Public Policy at Discovery Networks Europe, Head of Corporate Affairs for the Granada Media Group, and spokesperson for the Independent Television Commission.
She has also worked as a Communications and Government Affairs consultant to the UK's Satellite and Cable Broadcasters' Group, the European Centre for Public Affairs, and on behalf of Albany Associates in the United Arab Emirates and in Kosovo.
Virginia holds a Masters degree in Comparative Philology from the University of Oxford.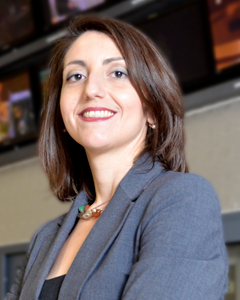 Mireille Muscat

Head of Marketing

Melita

mireille.muscat@melitaltd.com
Mireille Muscat is currently Head of Marketing of Melita Ltd, fully converged quad-player, and is responsible for go-to-market of products and propositions, brand management and business intelligence management, with a current focus on shifting the team organisation towards greater customer centricity, advanced customer analyses and digital campaign management.
In her role, Mireille has gained extensive experience in leading within a diversified converged telecommunications environment.  She was instrumental in promoting Melita as an innovator in the field and propelling growth on all services, including Malta's only high-speed, seamless outdoor WiFi service.
Prior to her Head of Marketing role, as Marketing Manager, she executed the shift of Melita's business focus on Pay TV to market leadership in high speed broadband, and towards the converged quad-player it is today.
Before joining Melita, Mireille worked at GO plc where she gained knowledge in telecoms and the internet industry, and managed the success of two of the company's then flagship products, namely Blackberry plans, and mobile internet plans.
Mireille holds a Master of Science in Engineering from RWTH Aachen in Germany and a Postgraduate Diploma in Marketing from the Chartered Institute of Marketing in the UK.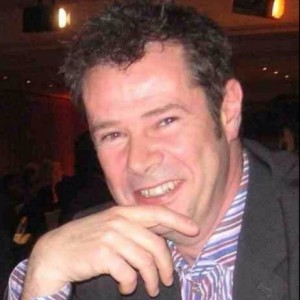 Mike McKibbin

mikemckibbin@yahoo.co.uk
Mike has returned to CTAM Europe as a Board Member (December 2017), he was a Board member for several years in the past (2004 – 2010).
Mike is a payTV marketing, promotions and PR specialist with comprehensive brand experience in the tv, digital and mobile industries. He is responsible for advising channels as they look to launch in new and emerging markets. His regional experience encompasses CEE, the Balkans, Africa and Middle East + Australia.
For the last 20 years in television Mike has been working in the fields of multi-channel, OTT, IPTV, TV Everywhere and in the independent production sector. Mike has an unrivalled network of contacts with leading advertising, branding and promotions/publicity agencies, as well as with key executives at many of the principal distribution platforms across EMEA.
His wide-ranging media career encompasses: 9 years with Walt Disney's sports network, ESPN (in senior marketing roles, including as Group Marketing Director EMEA, in charge of 10 key sport brands
). He was International Sales & Marketing Director at 3Vision where he helped ITV launch their International Entertainment Channel, ITV Choice, across Southern Africa and now at GINX Esports TV he has managed launches in South Africa, Italy, Greece and Poland.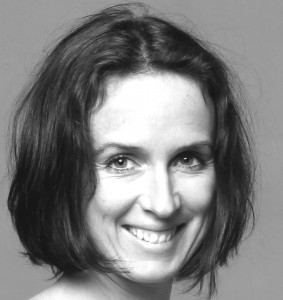 Fruzsina Sandor

Director
CTAM Europe
fruzsina.sandor@ctameurope.com
Fruzsina joined CTAM Europe in June 2017 as Director, she resides in Budapest and holds a Master's degree in Marketing and a Bachelor's in Business administration.
Fruzsina has over 15 years' experience in project management and customer service, working for various advertising agencies – including Grey, TBWA and JWT. Prior to joining CTAM Europe, Fruzsina worked for several years at Kastner and Partners Advertising Agency as Senior Account Manager, where she covered Red Bull international co-ordination for the Adria Region and Hungary.
Prior to her time at Kastner and Partners, she spent 4 years at Microsoft Hungary in Business Solutions and later as Marketing Operations Specialist on Marketing and Operations, working on different Windows related projects.